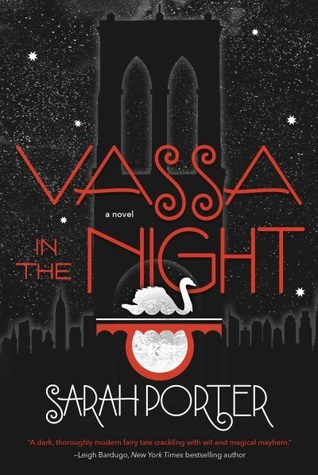 Modern day fairytales set in Brooklyn? Yes to the please.
This little number caught my eye when I was idly browsing past Fairyloot boxes (I'm now a subscriber please anticipate much excitement when my first box arrives).
I was also tempted by this when some of the reviews were calling it weird. I adore weird things because usually it means they are doing the unexpected which in itself is something not often found in young adult fantasy/fiction. I mean I could be totally wrong and this could be made up of all the same elements that make up every other fantasy novel (the cover is even similar to last weeks W2RW so if I were committing the ultimate sin and judging books based on their covers I'd probably assume this was nothing new.
My book-buying budget for this month is getting a little slim so I probably won't be reading this any time soon unless I can get it in a book swap or something, but it is definitely firmly on my want to read list and I'm excited for when I do get the chance.
Have you read this book? did you love it? Hate it? Ar you entirely ambivalent? Let me know either on twitter (@judithcmoore) or here in the comments I'd love to talk to you.
J